Specializing in efficiency
Our strategies are simple. We save our clients up to 30% in time and direct project costs by implementing the latest design and construction management techniques.
Maximizing your development
We use building information modeling to produce the plans and the design of the building. Contemporary and sustainable design, functionality, as well as energy efficiency of the built environment are a fundamental part of our architectural design process.
We work to help our clients with a variety of appeals that are involved with pre-construction development . Whether it is a request to change the classification, land use permit, rezoning, lot line adjustment, variances, or ordinances.
Our surveying team establishes your property boundaries and the geometry of the lot, using the latest techniques. Surveying, field topography, and mapping are the first steps in successful architectural design.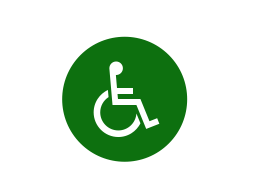 Our architects are masters of integrating the standards of the Americans with Disabilities Act into an infrastructure. We design according to the latest federal regulations, and design standards when it comes to ADA standards.
Planning for emergencies is of vital importance. Our company designs fire walls, emergency evacuations, and egress plans in accordance with the National Fire Protection Association for those emergencies we hope never happen.
In California, we do not take rain for granted. Our company uses multiple LID techniques to store or infiltrate the stormwater runoff within the property's boundaries before sending it off to public streets. We design effective systems to work with the natural environment and protect aquatic life.
Our landscape architects focus on the type of every plant, and the water usage associated. Our architects begin by understanding the client's needs, and ensure an aesthetically pleasing design, as well as planning, designing, and managing the best environment for the development.
Sustainable design is a priority for all of our projects. We interject sustainable design, materials, and methods in order to save energy, money, and have less of an impact on the environment. We have partnerships with multiple green project lines and companies.
MOBBIL ensures to save energy for future generations and the health of our climate by applying the California Energy Commission codes and ordinances. We simply save our clients, and our environment through energy saving options such as: lighting, solar panels, and efficient mechanical systems.
Engineering for your safety
With a variety of specialists in the field of engineering, our firm works to produce the most efficient and advanced results for engineering a project. We work together with our architects and project managers to ensure a smooth process.
Soil reports are the initial prescriptions of every project. Understanding the problems of an existing structure or site starts with testing the soil underneath. Soil engineer will evaluate the stability of a site, manage the design of the foundation, monitor the site conditions, and provide their recommendation.
The art of civil engineering is associated with the grade differences of every development. Entitling raw land requires grading and street improvement civil plans. Our civil engineers ensure the functionality of the overall structure relating to both public and private sectors.
Safety is our first priority when it comes to the structural design of a development. We enjoy the science behind maximizing the space of every structure. Our structural engineering design and calculate the framing, lateral and gravitational systems and connections.
In order to quantify the stormwater runoff originating from a site, you must compare it to the city's master plan of drainage. When entitling a commercial or industrial property our engineers use different wastewater treatments, storm drains, underground sewer, and water services.
Also known as problem-solving specialists, the mechanical engineers prepare systems, and ensure the flow of energy within a building. Our engineers assist with the low impact development of a property, and manage anywhere from air-conditioning to gas and plumbing systems.
We work with electrical engineers who consider the top safety and quality requirements when it comes to the electrical systems in a project. Our engineers design, maintain, and manage the electrical work in a building. They consider effective design of all electrical wiring systems in the project.
Our engineers focus on the safety of people and efficient traffic flow. We provide a full traffic study which analysis the traffic flow of a site, and technical memorandums in regards to the roadway transportation related to the construction.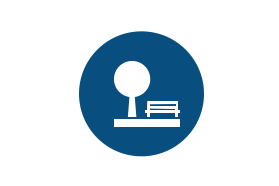 Through our Phase 1 and Phase 2 Environmental Site Assessments (ESAs), we develop a firm understanding of any environmental issues at a site. We work with the state to make sure all projects are in line with CEQA, The California Environmental Quality Act.
From design to construction
Our company specializes in program and construction management for the success of a development
We conduct an investment analysis, and a property search for our client in order to make sure they have the best possible site for their investment goals. We start the predevelopment and development planning of the site, and work to administer each contract involved in the development phase.
We begin by collecting all known requirements, defining the scope, and create a organize a structure of the work. We make choices about resource allocation, and make trade-offs among competing objectives and alterations. We integrate a constructibility review for all of our clients.
During the construction process, our team implements strategies to stay within the proposed time frame of a project. Through defining actives, estimating activity resources and durations, developing and controlling a schedule, we focus on processes that ensure a timely completion of the project.
Cost of a construction project is minimized through our professional cost management. Our team estimates the cost, determines the budget, and controls the costs of projects. We ensure that the construction is done within the budget, and is done within a reasonable cost estimate.
We identify risks, perform qualitative and quantitative risk analysis, plan, monitor and control risks for projects. Not only do we control the uncertainty of the project, but we also make sure to capture upcoming change orders, identify contingency plans, and hold meetings with all state holders in order to minimize project risks.
Quality assurance guarantee that the quality of the construction is what it should be. We make sure the specifications of the work, and the service is of high-degree. We closely monitor and inspect all finished products to ensure that they are manufactured to meet all the specific requirements. We work to have close source inspection, and non-destructive testing for the project.
We work to encourage public support for each project. Public outreach includes: social media outreach, connecting with neighbors in regards to projects, progress photography and videography. We build a project portfolio, increase the visibility and attention of the project, which also includes poster placements.
Our team works to take care of construction claims. Perhaps a close out contractor will take a leans on the property to make sure they are going to be paid, but at MOBBIL, we work to have our clients are relieved from such responsibilities.